GenuEdge–Superior Realism for Laminate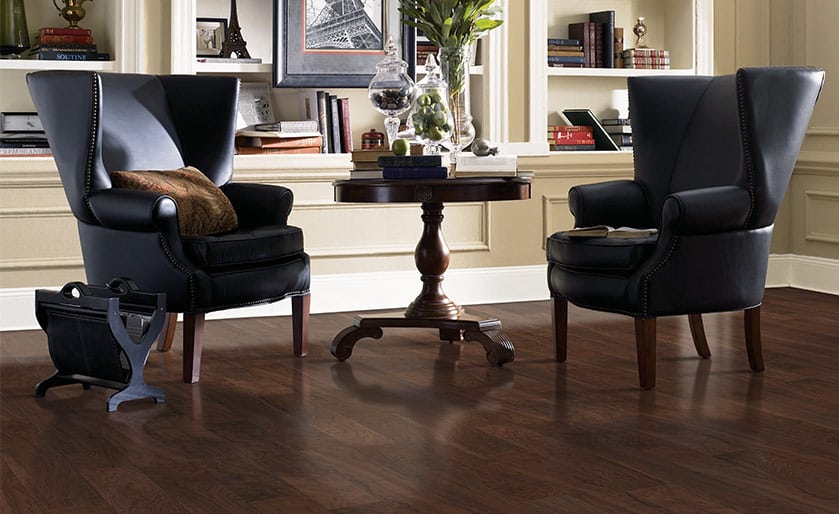 Mohawk's new GenuEdge Technology features the most realistic hardwood looks ever seen in laminate flooring. This superior visual effect is achieved through an innovative process that allows the paper to roll over the edges of the laminate plank, just like with real hardwood. This innovative process combined with gorgeous paper designs and Mohawk's quality, direct pressure laminate technique makes these laminates the closest thing to real hardwood you will find!
Technology Attributes Include:
True Hardwood Edge: Our revolutionary new design allows the design and color to roll over the edge, just like hardwood
Superior Realism: Advanced surface technology creates the best registered embossed designs ever seen in laminate flooring
Easy Maintenance: Dust and dirt don't get trapped in the edges, like in wide bevel laminate floors
**IMPORTANT** Please call first if you wish to meet with one of our sales representatives at the Showroom. Normally, we are away from the Showroom on appointments.
Showroom Hours
Tuesday 9:00 AM - 5:00 PM
Wednesday 9:00 AM - 5:00 PM
Thursday 9:00 AM - 5:00 PM
Friday 9:00 AM - 5:00 PM
Saturday CLOSED
Sunday CLOSED
Call to set up an appointment to visit the Showroom
• A friendly, no-pressure environment
• Courteous and professional staff
• Huge selection of brands, styles and colors